Introducer Today
News Story
Top 5 Phrases to Avoid putting on a CV
Friday 11th May 2012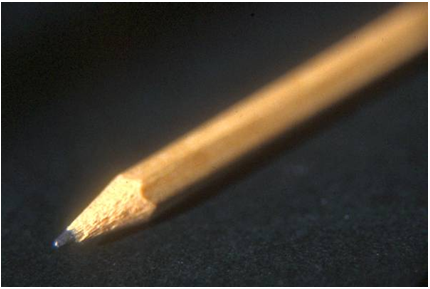 We all know that making the ideal CV can be a frustrating process. Not only do you have to impress your prospective employer and make yourself stand out against a sea of other applicants, you also have to do it without even being able to see them face-to-face.
This means that a CV needs to show your utmost sincerity and enthusiasm in trying to achieve the position you're applying for. Without facial expressions, tone of voice or body language, this can be hard to achieve when relying purely on words put down on paper.
To make up for this more impersonal medium, a lot of candidates will often make the mistake of trying to ram their enthusiasm down the throat of the reader. As we will see, this can often come off as desperate or – even worse – insincere.
Here's my top 5 phrases to avoid putting on a CV and why. If you find anything of a similar sentiment in yours, consider cutting or rewording it:
I live for my work
Unfortunately, this is only a true statement for a very select few. The vast majority of people don't live and breathe for their work, and employers know this. Fortunately, many employers are becoming more understanding and accepting of the idea that happy and productive employees need a healthy work/life balance in order to properly enjoy their job.
While enjoying your work is hugely important and worth emphasising, saying that "you live for it" can smack as more than a tad insincere.
I can already tell I'd be the perfect fit for this role
While this statement undoubtedly shows confidence, it doesn't matter if you believe that the role in question was specifically hand-crafting by fate for you alone – it sounds arrogant to make this assumption. Regardless of the role, from IT jobs to retail, marketing, entertainment or the service industry, it's often a thin line between confidence and arrogance.
Don't waste time – and try employers' patience – with empty phrases like this. Instead, demonstrate exactly why you think you're so well suited for the role, through solid examples of relevant experience and skills.
I've always wanted to work specifically at this company
Only say a phrase like this if you genuinely mean it, because employers can spot a bluff of this nature coming a mile off. If you genuinely have a specific business/company in mind to work with, it is essential that you make it clear why you want to work for them so much.
Include details of the employer's past projects that interest you, how their ethos resonates with you, any kind of explicit reasoning that shows you know what they're all about.
I can't tell you how excited I am at the thought of working here!
This kind of phrase can come from the good intention to appear eager but it always comes off as trite and clichéd. Don't say how excited you are, prove it with solid reasoning and examples of why that specific employer inspires you.
I am able to succeed at any task or role that I'm given.
While it's important to demonstrate eagerness mixed with versatility, statements like this take it too far. It's very unlikely that you can succeed in any possible thing that an employer could throw at you, making the statement sound hollow and full of false bravado.
Besides, from complex GIS jobs to the most straightforward of roles, most employers don't want you to be a jack of all trades, they'd rather know how you can tackle the specific requirements of the role that are laid out in their job offer.
---
Related News Stories:
UK Job Vacancies Reaching 15-year High
Monday 20th January 2014
Recent studies offer a positive outlook for the job market
Tuesday 24th September 2013
Company Management Programmes Create 'Lush Leaders'
Tuesday 18th June 2013
Project Management Tools and Training Improves Productivity
Friday 21st December 2012
Gradute Jobs Outlook Brightens After HECSU Report
Wednesday 24th October 2012
---
Most Read News Stories:
idibu releases instant quote tool for multi-posting
Monday 13th July 2009
Fears for a lost generation
Friday 21st January 2011
Employers remain cautious - REC JobsOutlook
Wednesday 19th January 2011
Business warned to improve customer service
Friday 21st January 2011
Healthcare to increase specialist demand
Friday 21st January 2011
---
Print
Send to a Friend
Discuss in Forum
RSS Feed
---
Share this article:
Digg it
Del.icio.us
Reddit
Newsvine
Nowpublic
---
Feedback:
If you have any questions or suggestions about this article or our news section, please don't hesitate to
contact us
.
---
Recruitment Today
End of beginning as downturn slows slightly
The seasonally-adjusted CIPS/Markit Purchasing Managers' Index (PMI) rose to 42.9 in April from 39.1 the previous month, but was lower than last year's figure of 49.7. Despite remaining below the neutral 50.0 mark (a figure less than 50 indicates a contraction) for the 13th month running, the PMI moved further from February's joint survey record low.